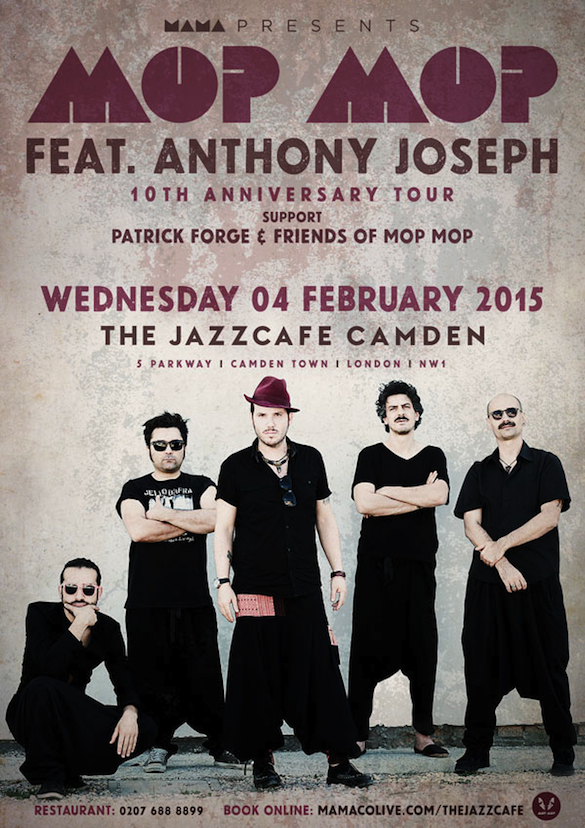 We are glad to announce that we will perform with the Mop Mop full combo ft. Anthony Joseph at The Jazz Cafe in London on Feb. 4, 2015!
The mighty Patrick Forge will DJ before and after the show + other guests TBA.
It will be our first gig of the 10th Anniversary Tour! Don't miss it!!
Buy Tickets HERE!
Cheers to Agogo Records & Best Works Booking & Events